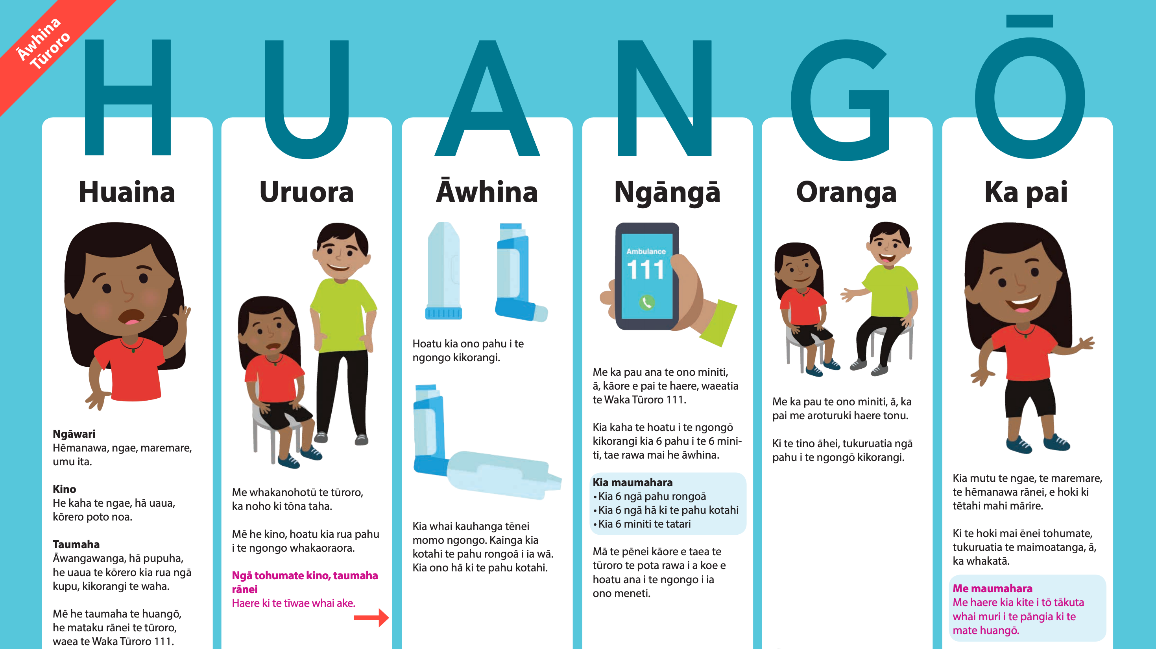 Māori people are disproportionately affected by respiratory illness, and represent a large percentage of those hospitalised.
The Asthma and Respiratory Foundation has now released a range of Te Reo Māori resources for those who would prefer to receive their vital respiratory health information in Te Reo.
Teresa Demetriou, Head of Education and Research says, "We have been asked on several occasions whether we had any resources in Te Reo and we are pleased to be able to now meet this need. Feedback from the Māori health community has been extremely positive, with one health professional noting that our te reo COPD Action Plan was the only way she could effectively communicate to an elderly dementia patient; as she had reverted back to her mother tongue. Hearing that we have provided such a meaningful difference to the care of these patients is wonderful."
The Foundation is currently offering the following resources in Te reo, with more on the way:
Managing your Child's Asthma Booklet
Child Asthma Action Plan
Child Asthma Symptom Diary
3 Stage Asthma Action Plan
4 Stage Asthma Action Plan
SMART Asthma Action Plan
COPD Asthma Action Plan
Asthma First Aid Poster
Click
here
to download these resources.